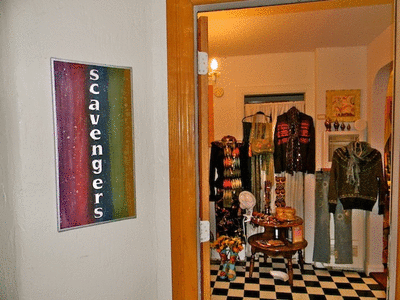 Tonight I went to
The Paseo District
with my new friend Irene, and my oldie friend Ango. Initially we set up to venture to
Bonedust
, but they closed early. Fortunately though,
Scavenger's
was open. I believe everything happens for a reason, and there was a reason we were supposed to be there, that reason being my caftan find. I found an amazing caftan from India. Ever since I saw Bowie in a caftan I've been dying to get my hands on one.
After rummaging, we went to Sauced for amazing pizza, live music, and cheap coffee.
Gigantic polar bear dog... <3